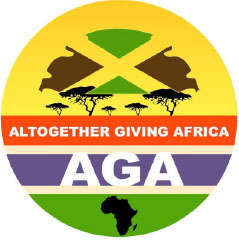 AGA ready to work with ministries of health and education
Sister Angie, as she is often called, spoke in a recent interview with The Point at Seaview Hotel. The recent visit is part of their two-week mission to The Gambia.
She explained that AGA has supported Gambians for years, as the organization's goal is to be part of the change.
Based on the above, she thought it was crucial to work with ministries of health and education sectors.
She stressed, however, that they have come to realize where they are most effective, which is grassroots.
"What is very important to us as an organization are young people. We need to think about our future generation and what we can do for Africa and not what Africa can do for us.
In the diaspora, she continued, they have many skills and when they come to "our homeland" it is important that they invest in human development.
She observed that infection control is a big problem in The Gambia, but was quick to add that it is a preventative measure.
"We need to create an environment where we can look at health and safety, control infection, ensure and protect our health and well-being, because without health we have nothing. "
The organization, she added, is expanding its support to rural areas and in doing so, monitors the donations it receives so that it can be effective when donating to communities.
"We don't want to give people things that will not benefit them," she said.
She thanked everyone who contributed to the success of their UK projects, saying AGA is transparent in its activities.
"Our integrity is what drives us, because commitment, honesty, responsibility and respect are also ingrained in everything we do. "
She thus called on their Gambian brothers and sisters to work in collaboration with them to exchange useful skills.
Isatou Lovelace, Gambia coordinator for Altogether Giving Africa (AGA) UK / Gambia, said they are supporting Gambians because they want to add benefits to what is already here.
She explained that they had not been able to come to The Gambia since 2019, when the pandemic hit, but continued to collect donations and send them to their Gambian team for further distribution.
Sister Isatou said she expressed her determination to make her health day at Old Jeshwang Health Center an annual event and start an educational event.
"Our focus is mainly on health and education, but we can do a lot more and build on these two areas," she said.
Karen Rowe, Health Coordinator for AGA, recalled that they started Health Day at Old Jeshwang Health Center in 2014 with the aim of helping to control infections, hygiene, but also to donate material useful in the process.
Sister Karen, who is a nurse in the UK, has revealed that she would like to share her experience with Gambians to help improve the health and well-being of people.
Kebba Banja, president of AGA Gambia, said the organization has helped many Gambians without expecting anything in return.
The organization, he added, supports not only Gambians but also those residing in The Gambia.