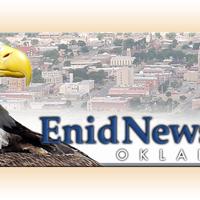 COLUMN: 2021 legislature positive for mental health education | Opinion
As 2021 fades into the sunset, like the conclusion of a great western, the end credits unfold with what has happened in the past year and the individuals and organizations that have shaped the last 365 days.
The Oklahoma Institute for Child Advocacy (OICA) is fully committed to the effort to bring students back to in-person learning. We have partnered with several other organizations to call on school boards to implement policies to get kids safely back to class.
You can see our advertisements on maskok.org; they have helped raise awareness of personal safety during this pandemic. Even the Oklahoma legislature has had to implement rules to allow lawmakers to vote remotely, as well as voters who can cast ballots with additional conditions during the pandemic.
Thanks to the tremendous efforts of many school districts across the state, classes have resumed with safety protocols in place. Vaccinations have been extended to young people to allow vaccination against COVID-19 for families who have chosen this route for their children.
Sports and other extracurricular activities resumed, families were able to come together and life slowly began to return to something as we remember before that fateful day – March 17, 2020 – when the OKC Thunder had to cancel its match, marking the unofficial start of the pandemic in the United States.
We have also seen the unrest increase. Protests against pandemics, races and elections have become a central scene across the country. In addition, laws across our country have been passed regarding voting rights and various other "hot key" political issues, which has led to further discord. Families and friendships have been torn apart because of many of these differences.
Yet there were also some bright spots. This latest session of the Oklahoma Legislature was one of the best ever devoted to mental health and educating Oklahoma residents about how better brain health improves positive outcomes for a healthier and more productive life.
Negative childhood experiences, also known as ECA, are negative events that impact children and lead to health problems in adults. The ACEs have taken center stage for many decision-makers in all three branches of government. This awareness has led to a better understanding of the consequences of not addressing issues early enough in life.
We thank the legislators who have worked on these issues, especially those who ranked at the top of our annual newsletter. You can find the newsletter at www.oica.org if you want to see how your representatives and senators scored.
Many advocates and nonprofits have taken the burden of the year on their shoulders, improving their current work and changing their missions to directly address issues faced by isolation, health, education and a myriad of challenges. other needs. Tens of thousands of people across our state fought against these obstacles and worked to provide help where it was needed.
OICA was proud to be at the table through various collaborative efforts and will continue to work with other organizations to help fill these gaps over the coming year. You can do this by joining other Oklahomans who are OICA members. You can go to oica.org to become a member and put your mark on the year to come.
I am optimistic for 2022, with a good dose of caution mixed with my expectations. The way to improve next year will be for all of us to stay engaged and secure. Thank you for reading this weekly column, and as they say: "Have a good trip until we meet again" next year!
Click for the latest full access headlines from Enid News & Eagle | Text alerts | app downloads
Dorman is executive director of the Oklahoma Institute for Child Advocacy.
•• The News & Eagle has traditionally published the personal opinions of writers and readers through editorials, columns and letters to the editor on its Opinion page. The opinions divided are those of the writers and not of the newspaper.
•• Submit your opinion for publication to editor@enidnews.com. For more information on sending letters to the editor, visit https://www.enidnews.com/opinion/.
Have a question about this opinion piece? Do you see something that we missed? Do you have an idea for an article for the News & Eagle? Send an email to enidnews@enidnews.com.