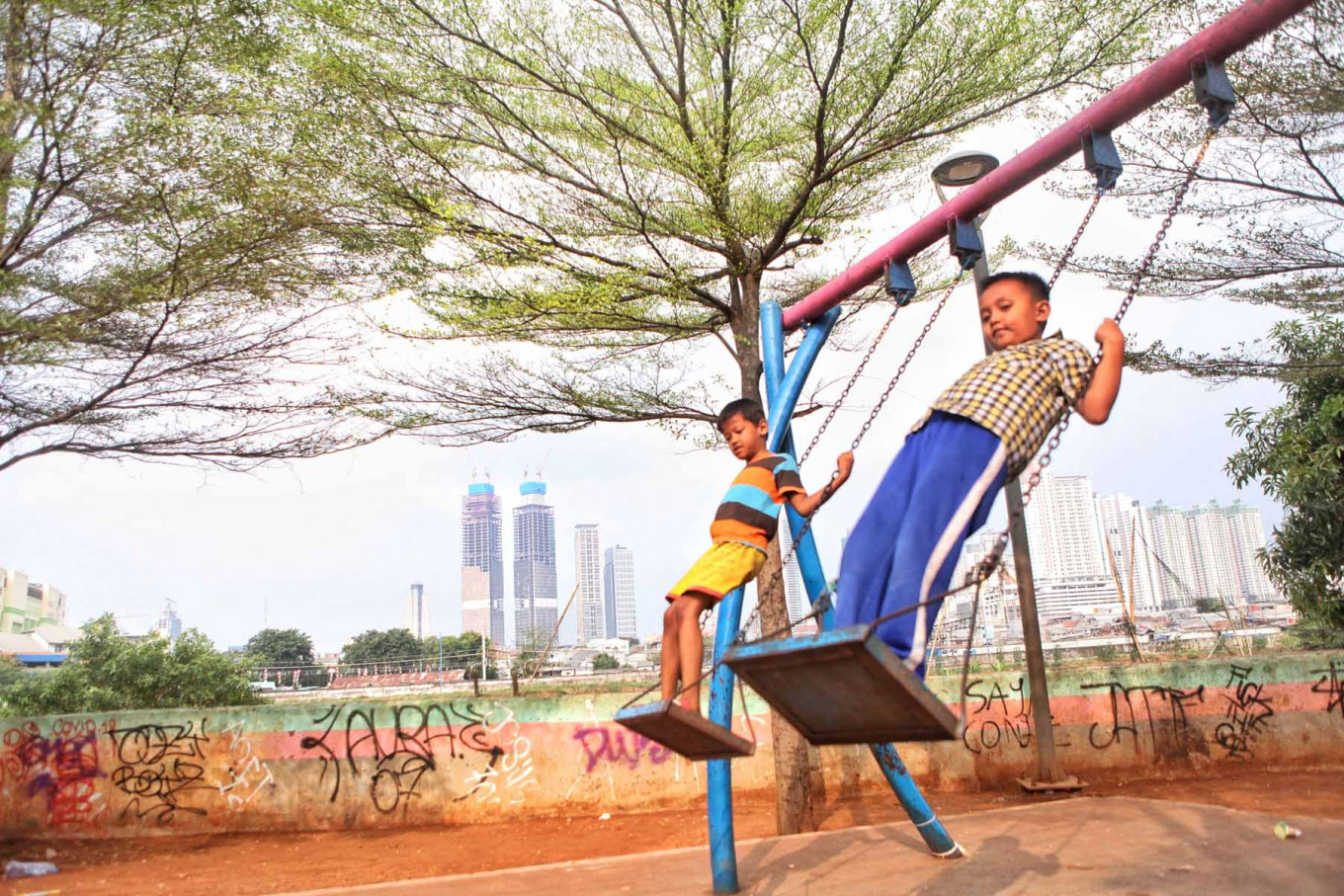 Health and environment experts renew calls on government to ban lead paint in Indonesia – National
A. Muh. Ibnu Aqil (The Jakarta Post)
PREMIUM
Jakarta ●
Tue 3 November 2020
Experts and activists have renewed their calls on the government to ban the use of lead-based paints, which can pose a health hazard, especially to children.
Co-founder Yuyun Ismawati of the Nexus3 Foundation, which focuses on environmental health, said the harmful effects of lead on human health were discovered millennia before the global phase-out of lead and lead-based products.
Unlike other countries that have banned lead paint, Indonesia still allows general use of the product and its regulatory instruments to limit the lead content in paint are mostly voluntary.
In 2015, Nexus3 studied 121 paint products from 63 brands and found that 83% contained more than 90 parts per million (ppm) of lead.
The study also surveyed 119 units of play equipment in 32 parks in Jakarta and found that 69 percent of them used play equipment …
to read the full story
SUBSCRIBE NOW
From IDR 55,000 / month
Unlimited access to the content of our website and applications
Daily digital newspaper e-Post
No advertising, no interruptions
Privileged access to our events and programs
Subscribe to our newsletters