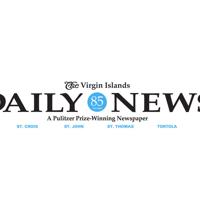 Workplace health issues to prevent COVID-19 | News
Health Department VI calls for adherence to COVID-19 protocols established in light of the recent increase in cases associated with the rapid increase in community transmission, according to a statement by Health Commissioner Justa Encarnacion.
As a result, health officials issued the following workplace guidelines, noting that "every business and agency should operate as if employees and customers are potential carriers of the COVID-19 virus."
According to the statement, employees should monitor themselves for symptoms suggestive of COVID-19, wear masks correctly and consistently unless they are alone in a room / office, maintain physical distance, wash or disinfect themselves hands frequently, ensure frequent and high level cleaning and practice of the environment. cough and sneeze hygiene. Employees should also not congregate in break rooms where it is common to eat.
Individuals should not go to work if they are sick or have been identified as close contact with someone diagnosed with COVID-19, but should remain in quarantine until a negative test result is received. If people test positive for the virus and show symptoms, they should be quarantined.
If a fully vaccinated person is exposed to someone with COVID-19, the person can return to work after being quarantined for five days and get tested if symptoms develop. If symptoms do not develop, the person should return to work and wear a mask.
If a person who is not fully vaccinated has been exposed to someone infected with the virus, that person should self-quarantine for 10 days and take a test on the seventh day of exposure to shorten the duration of the quarantine if they are is negative.
If a person becomes ill at work and has symptoms suggestive of COVID-19, the person should quit their job and call the epidemiology hotline 340-712-6299 in Sainte-Croix and 340-776-1519 in Saint-Thomas, or their supplier arrange to be tested.
Individuals should self-quarantine while awaiting results. Even though the test results are negative for COVID-19, individuals should remain in quarantine until symptoms are resolved.
If an individual tests positive but has no symptoms, they should be quarantined for five days. If the person remains symptom-free, that person can return to public after five days, but must continue to wear a mask.
All offices are expected to perform, at a minimum, daily or more frequent environmental cleaning to prevent the presence of the virus.
The United States Centers for Disease Control and Prevention and the United States Environmental Protection Agency have approved disinfectant agents available for reference and accessible on their respective websites.
Offices or sections of buildings where people who test positive for COVID-19 have been identified should be closed, cleaned and disinfected after a wait of at least four hours.
If an employee is found to be positive within the agency, the entire office should not be closed automatically and all staff should not be automatically sent home.
Employees can return to work after the office has been properly cleaned and sanitized.
Vaccinated people can return to work as soon as they return. There will be a mandatory four-day quarantine for all unvaccinated people upon their return and these travelers must be tested for COVID-19 on day four. These test results must be negative before you can return to work.
All government agencies can contact their assigned health representative to ask questions as they arise. Private companies can also contact the Department of Health for a consultation on caring for their staff and environment during this time.